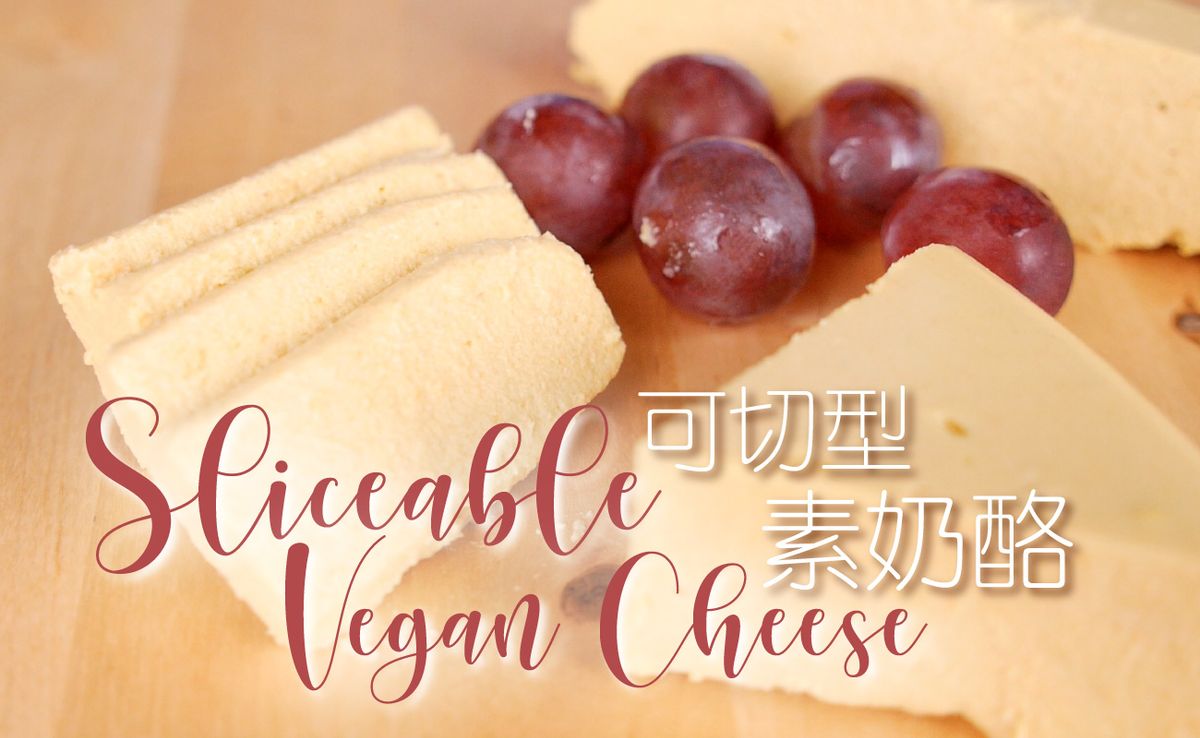 Ingredients
Cashews (1 cup)
Carrot (1 small)
Tahini Spread (¼ cup)
Lemon Juice (5 tablespoons)
Water (1½ cup)
Onion (1 small)
Salt (2½ teaspoons)
Nutritional Yeast (2 teaspoons)
Olive Oil (2 tablespoons)
Agar Powder (2½ teaspoons)
Method
Blend all ingredients except water and agar powder until smooth. Set aside.
Boil agar powder with water over medium high heat. Reduce heat once it boils and simmer for 1 minute.
Immediately pour blended mixture into boiling agar and continue to boil.
Pour mixture into an oiled dish and refrigerate until chilled and set.
材料
腰果(1 杯)
胡萝卜(1 条)
芝麻酱(¼ 杯)
柠檬汁(5 汤匙)
水(1½ 杯)
洋葱(1 粒)
盐(2½ 茶匙)
营养酵母(2 茶匙)
橄榄油(2 汤匙)
燕菜粉(2½ 茶匙)
方法
将所有的材料除了水和燕菜粉搅拌至顺滑。
以中火煮水和燕菜粉至开,再调小火煮1分钟。
立刻将混合物倒入锅里,继续煮开。
将混合物倒入模具,冷却后置于冰箱待凝固。
---
Related products