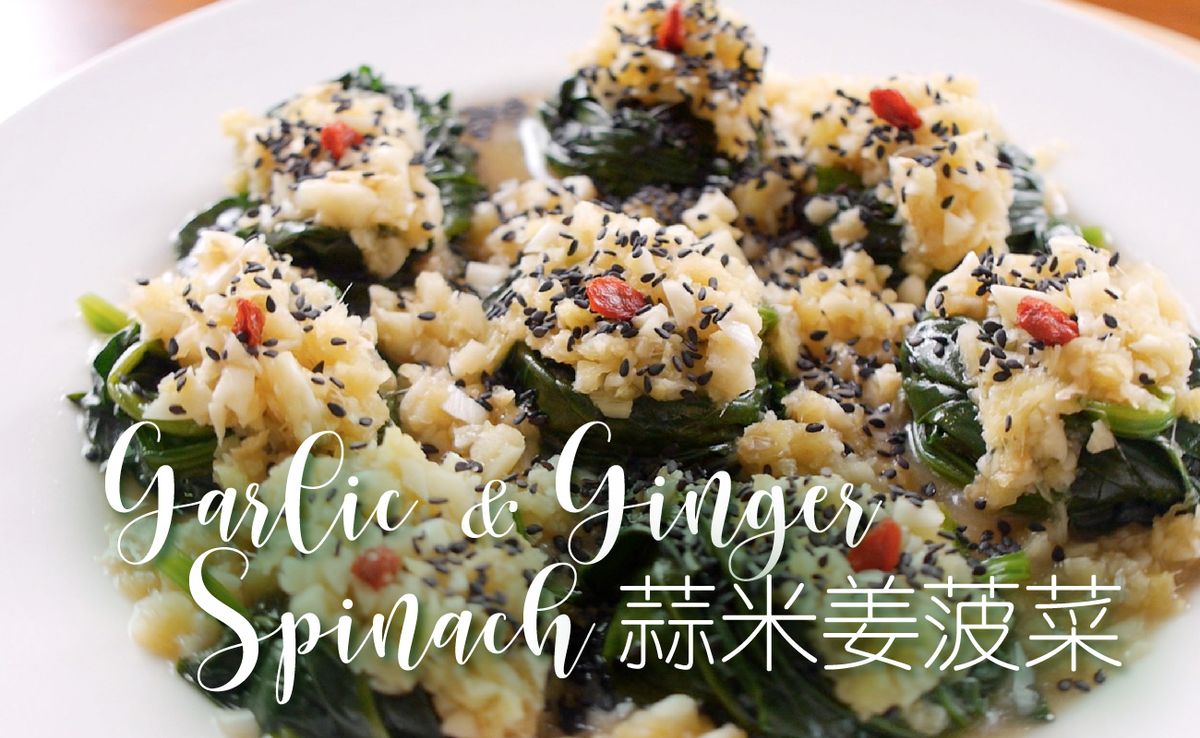 Ingredients
Ginger (1 cup)
Garlic (½ cup)
Black Bean Sauce (1 tablespoon)
Nutritional Yeast (1 tablespoon)
Water (1 cup)
Spinach (8 stalks)
Sesame Seeds (Some)
Goji Berries (Some)
Method
Stir-fry ginger and garlic until fragrant.
Add black bean sauce and nutritional yeast and continue stir-frying.
Blanch spinach in hot water and then curl them up before placing onto a plate.
Place ginger and garlic mixture on top of the curled vegetables.
Scatter sesame seeds and place goji berries on top of each pile as a garnish.
材料
姜(1 杯)
蒜米(½ 杯)
黑大豆酱(1 汤匙)
营养酵母(1 汤匙)
水(1 杯)
菠菜(8 茎)
芝麻籽(适量)
枸杞(适量)
方法
将姜和蒜炒香。
加入豆瓣酱和营养酵母继续翻炒。
菠菜用热水烫一下,然后卷起来装盘。
将生姜和大蒜混合物放在卷曲的蔬菜上。
撒上芝麻,并在每堆上面放上枸杞作为装饰。
---
Related products