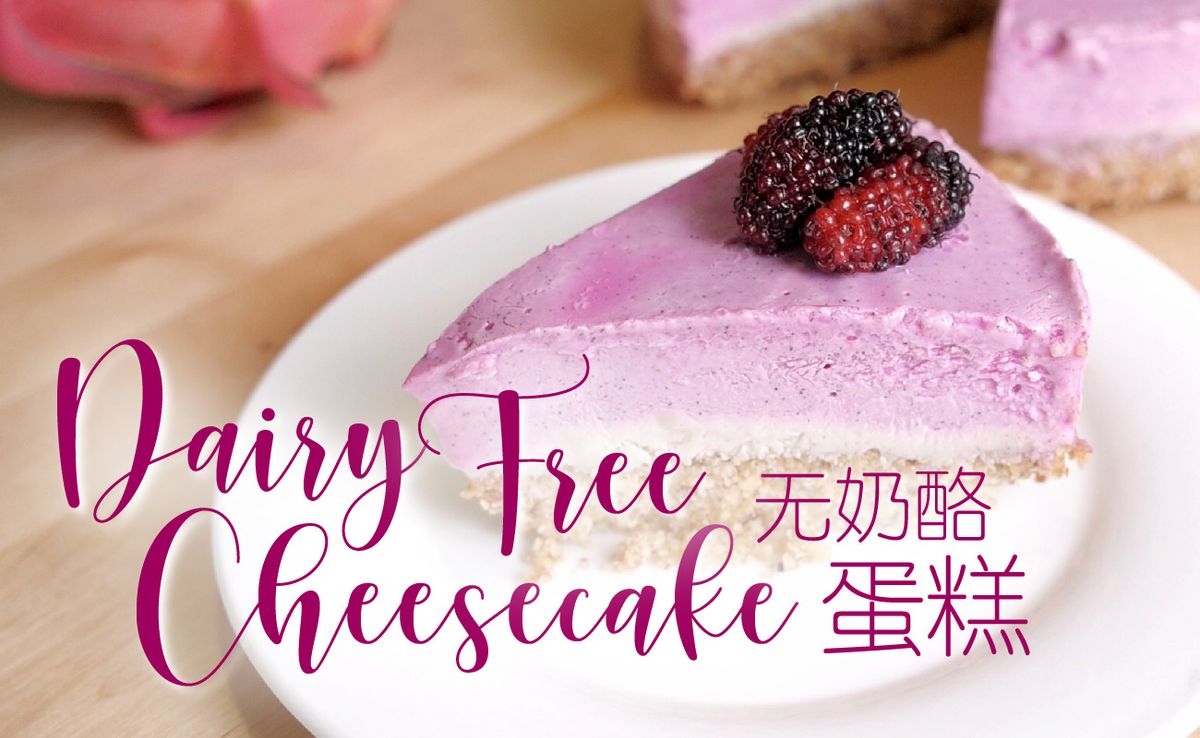 Ingredients
A
Walnuts (10 piece)
Shredded Coconut (1 cup)
Almonds (½ cup)
Dates (10 piece)
Salt (1 teaspoon)
B
Cashews (2 cups)
Coconut Milk (1 cup)
Vanilla Extract (3 teaspoons)
Lemon Juice (4 tablespoons)
Honey (3 tablespoons)
Method
Place ingredients A in a high quality food processor and process until a fine sticky crumbly form.
Press the dough evenly along the bottom of prepared pan. Set aside.
Blend ingredients B for 1 minute until very smooth.
Pour out half the filling onto the crust and add dragon fruit to the blender and blend again. Pour this mixture onto the second layer.
Cover with plastic wrap and freeze until hard or about 4 – 6 hours.
Recommended items from the store:
---
Related products