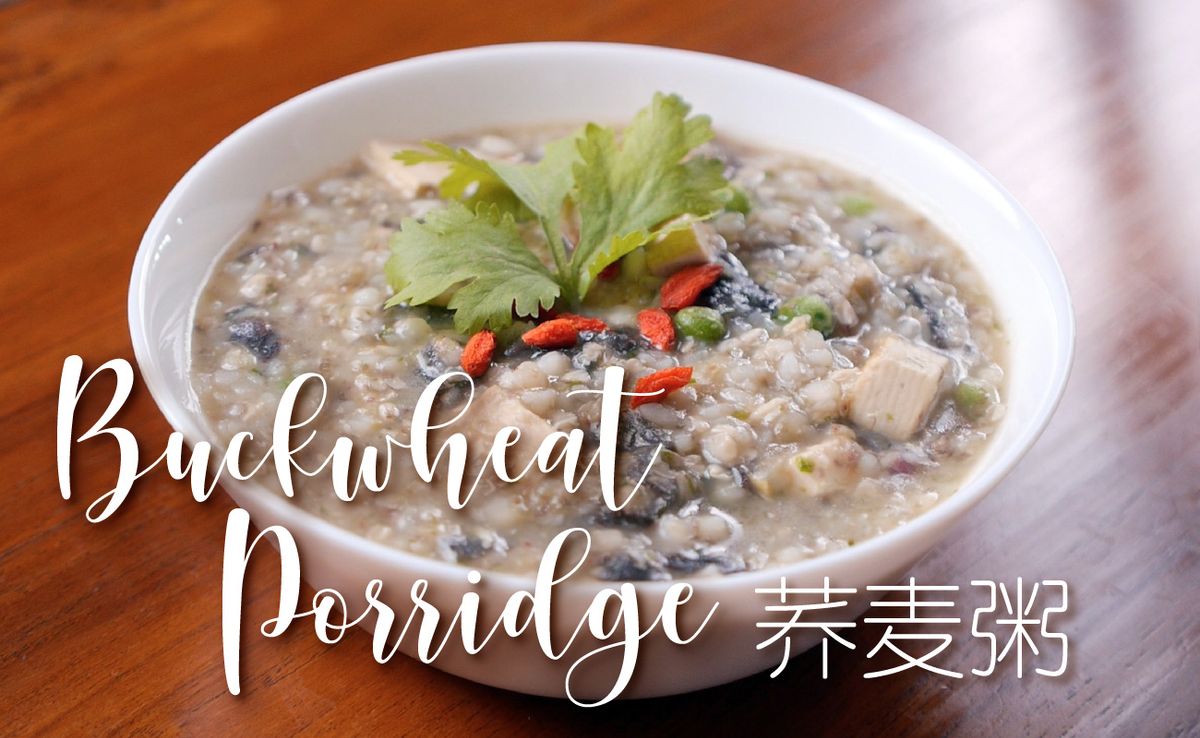 Ingredients
Buckwheat (2 cups)
Garlic (3 cloves)
Ginger (1 piece)
Tofu (1 piece)
Onion(1 piece)
Soy Sauce (1 tablespoon)
Green Peas (½ cup)
Nori Seaweed (1 piece)
Black Bean Sauce (1 tablespoon)
Salt (1 teaspoon)
Nutritional Yeast (1 tablespoon)
Sesame Oil (1 teaspoon)
Water (3 cups)
Method
Soak buckwheat for 2 hours then place in a pot and add water using a proportion of 1:6.
Add in all the herbs (Red Dates, Goji Berries, Angelica Root, Codonopsis pilosula and Polygonatum odoratum).
Soak the herbs overnight to increase their fragrance.
Bring to a boil with high heat, then simmer under low heat for about 30 minutes.
Season with salt and ready to serve.
材料
荞麦(2 杯)
大蒜(3 瓣)
姜(1 片)
豆腐(1 片)
洋葱(1 粒)
酱油(1 汤匙)
青豆(½ 杯)
紫菜(1 片)
黑大豆酱(1 汤匙)
盐(1 茶匙)
营养酵母(1 汤匙)
麻油(1 茶匙)
水(3 杯)
方法
把提前浸泡两小时的荞麦放进锅中和以米和水(1:6)的比例加入。
再把所有的药材(红枣,枸杞,当归头,当归尾,党参和玉竹)放入。
浸泡隔夜药材香味更加浓郁。
隔天再以大火至沸腾,转小火煮大约30分钟。
放入盐调味,即可享用。
---
Related products