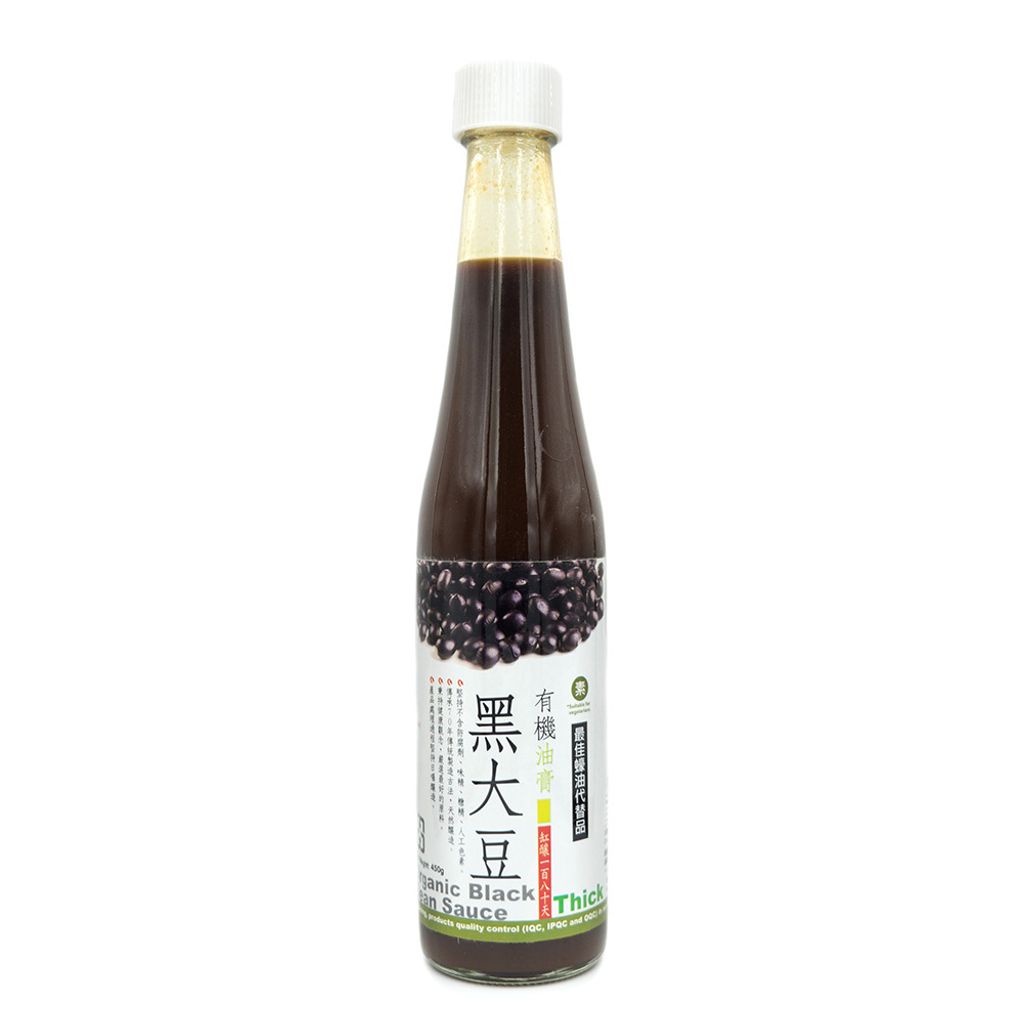 Organic Black Bean Sauce Thick 黑大豆油膏 (450ml)
A healthy alternative to oyster sauce, Organic Black Bean Sauce is a good source of amino acids, Riboflavin, Vitamin B6, Iron, Potassium, and Niacin. These vitamins and minerals help us build healthy muscles, bones, blood, and strong immunity. There are no artificial colourings, flavour enhancers, preservatives, and chemicals in this product, and the black beans used have been sun-dried, are organic, and GMO free. With this product, you can have a whole new experience cooking wholesome and delicious food!
---
Ingredients:
Organic Black Bean, Organic Rice, Organic Sugar, Sea salt.