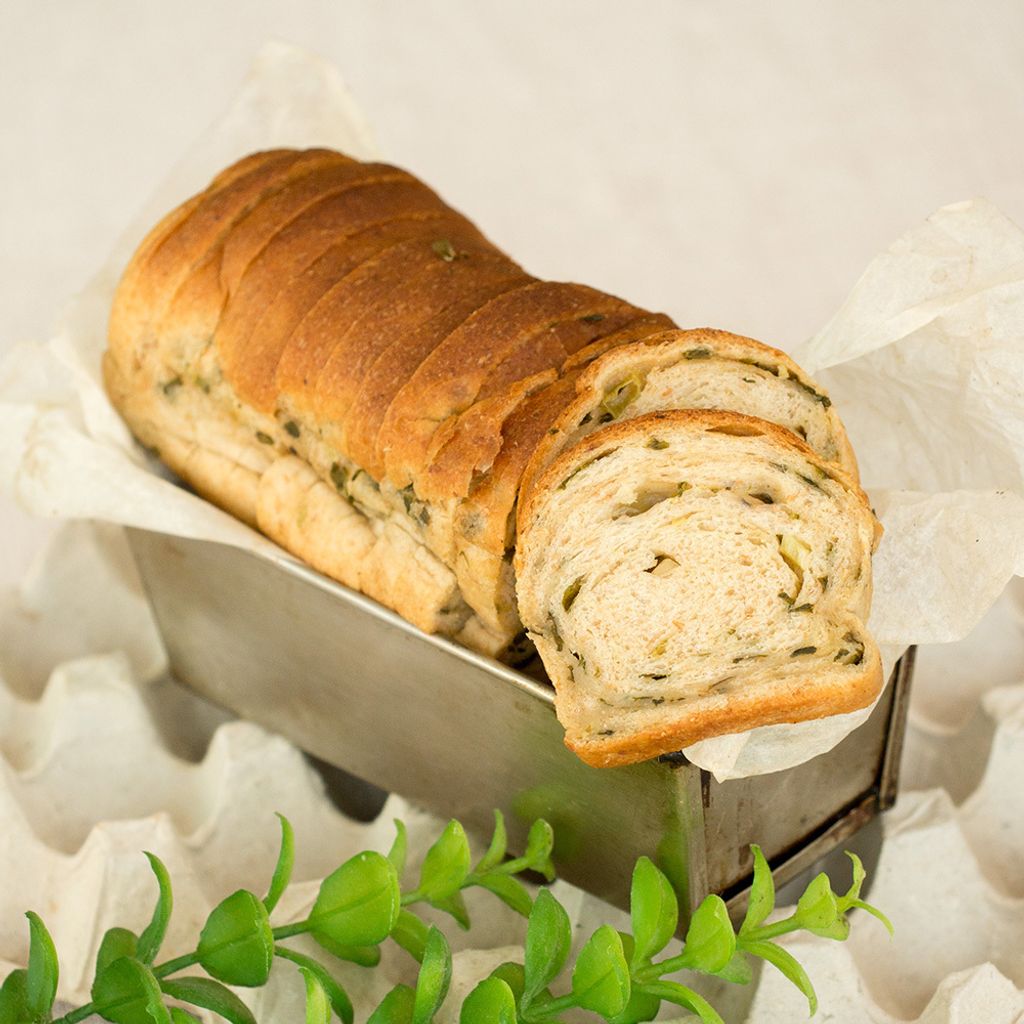 Scallion and Olive Loaf 葱香橄榄吐司 (335g)
When Do Orders Close?
5PM every Sunday & Tuesday.

For orders made after the times mentioned above, delivery of your fresh items will be scheduled for the following week.
For those who enjoy savoury over sweet, you're gonna want to try this loaf! We're not kidding; people with a sweet tooth, and even those who don't fancy bread actually savour the flavour of this loaf! Health benefits? Sure, there are many: preventing cell damage, keeping your cheeks rosy and red, and plenty left unsaid; come, try this bread!
---
Ingredients:
Atta flour, whole wheat flour, water, ground flaxseeds, brown sugar, grapeseed oil, instant dry yeast, gluten flour, Himalayan rock salt
Olive vegetable, scallions