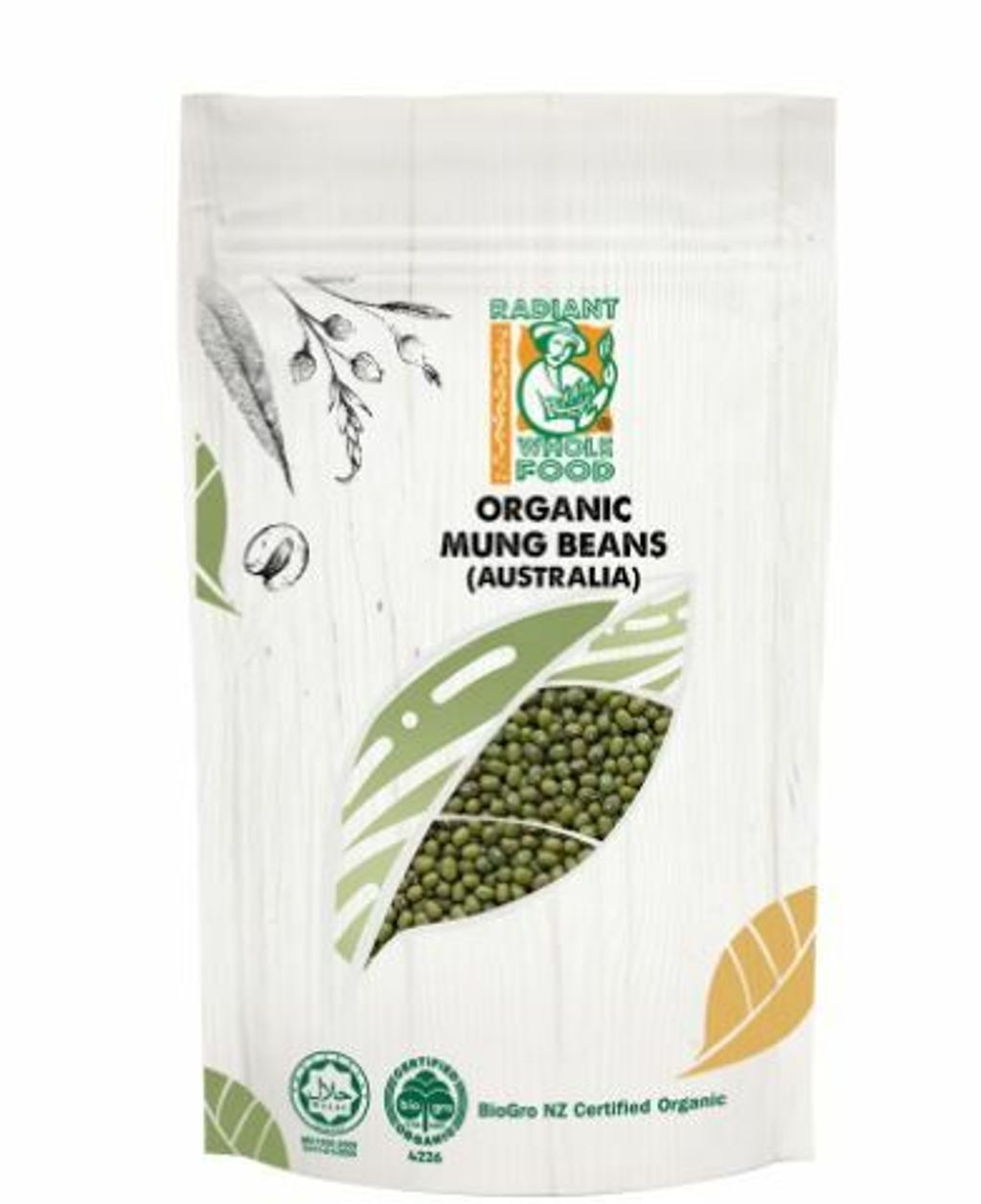 Radiant Organic Mung Beans 有机绿豆 (500g)
Mung Beans are a good source of dietary fibre, iron and protein that also contribute to other minerals and vitamins of the B complex group. They have a fresh nutty texture and flavour and when sprouted provide vitamin C as well.
How To Use:
Sprouting, cook and eat whole in salads, stir-fries, casseroles, soups and stuffings etc. Can be ground into flour and used widely in Asian recipes. Commonly used in Indian cuisine to make "Mung Dahl".
---
Ingredients:
Organic mung beans
Allergens:
Gluten may be present
Net Weight: 500g