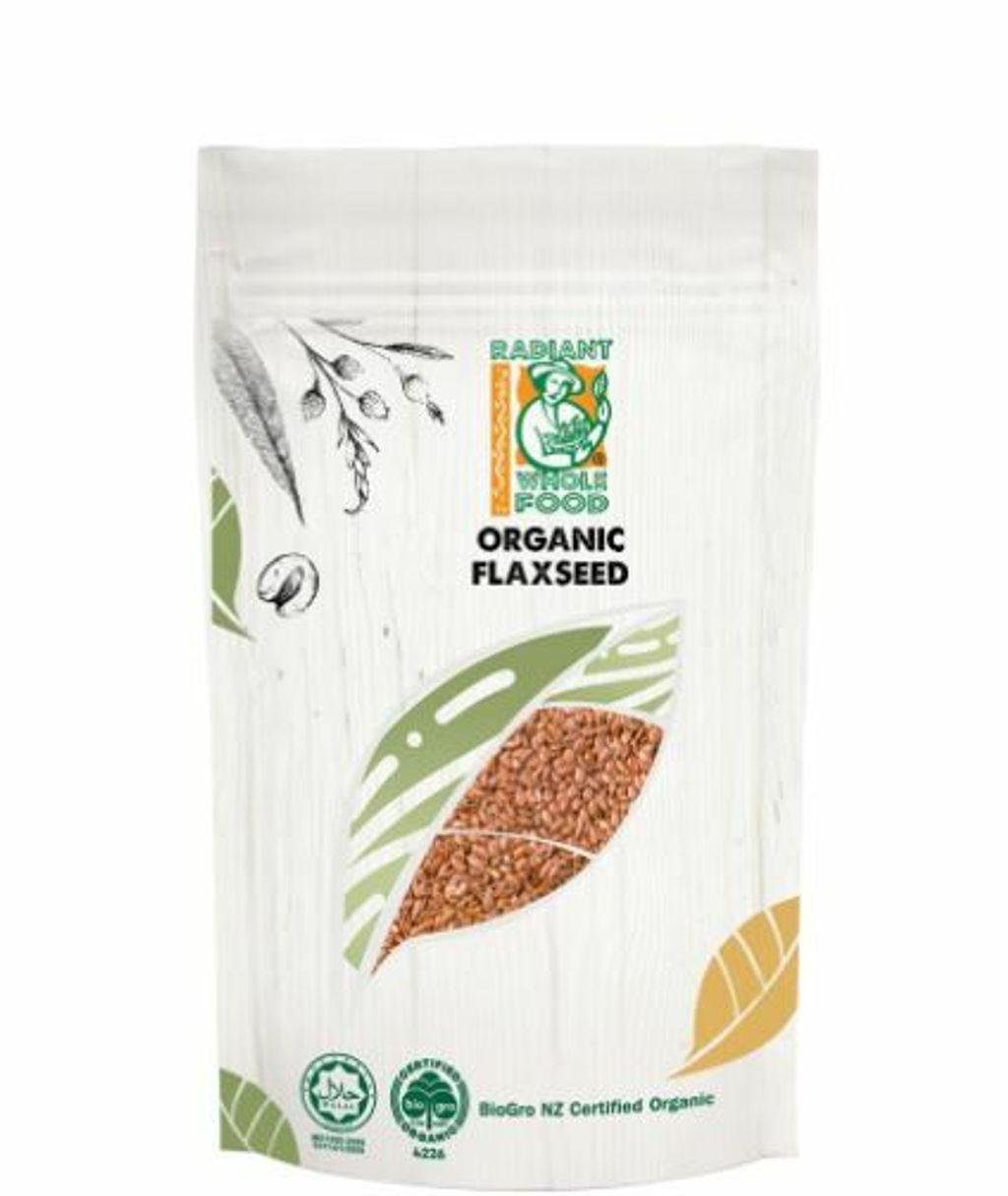 Radiant Organic Flaxseed 有机亚麻籽 (500g)
Flaxseed is an ancient grain that has been used in the diets of humans for thousands of years and is one of the richest sources of lignans.
Flaxseed is heart-healthy because it contains Alpha-linolenic acid (Omega-3), essential fatty acids, magnesium, potassium, fibre and protein.
Usage:
Flaxseeds have a pleasant, nutty flavour and taste good. Blend 1-2 tablespoons of flaxseed and sprinkle on cereals, juices, salads, and cooked vegetables. It is ideal for baking too.
Net Weight: 500g
Product of India