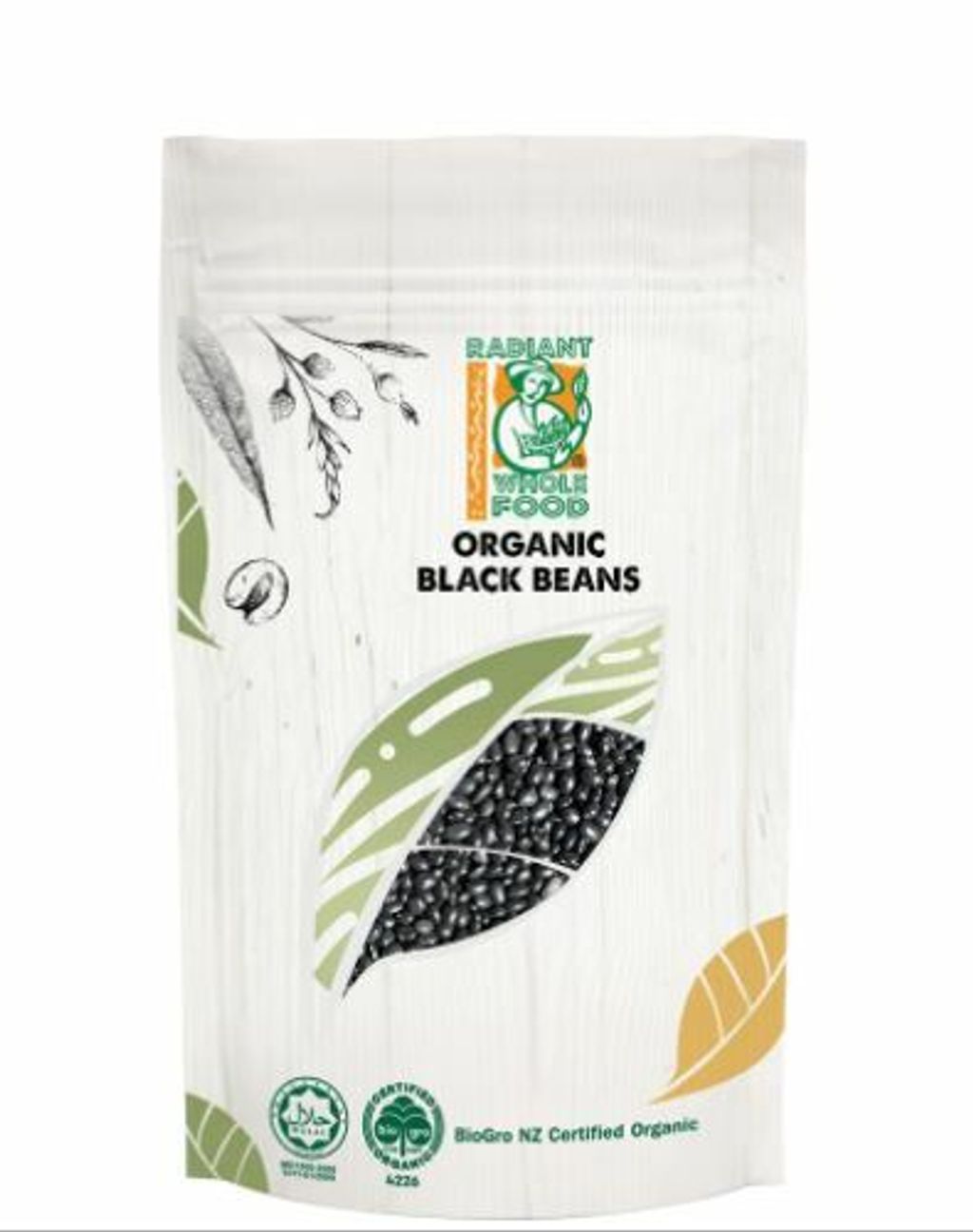 Radiant Organic Black Beans 有机黑豆 (500g)
Radiant Black Beans are an excellent source of folate, vitamin B1, manganese, magnesium, phosphorus, iron, copper, potassium, zinc. They are high in dietary fibre and protein, low in fat, sodium and cholesterol-free. They also contains omega-3 and omega-6 fatty acids. Black beans have the highest antioxidant activity compared to other beans. Our black beans have no added preservatives and are non-GMO.
How to Use:
Dried Black Turtle Beans will double in size when cooked. To prepare the beans, soak 1 cup of beans in 4 cups of water for 2 – 4 hours. Drain and rinse beans, place in a saucepan with 3 cups of cold water and bring to the boil. Do not add salt at this stage of cooking, as this may make beans tough. Reduce heat (to prevent bean 'skin' from coming off) and simmer covered for 1½ – 2 hours (or until soft).
Drain and use, or refrigerate for up to 2 days. Black beans can be added to salads, warming soups and hotpots, or are delicious in vegetarian burgers. Smashed beans are great in dips; mix with pureed beetroot, sumac spice or chilli. A star in many spicy dishes, use these small turtle beans as a tasty filling for burritos and tacos or make classic re-fried chilli beans.
---
Ingredients:
Black Turtle Beans
Preservative Free, Non-GMO
Storage:
Store in an airtight container in a cool, dry place, away from direct sunlight. Refrigeration recommended in warm climates.
Net Weight: 500g
Product of China