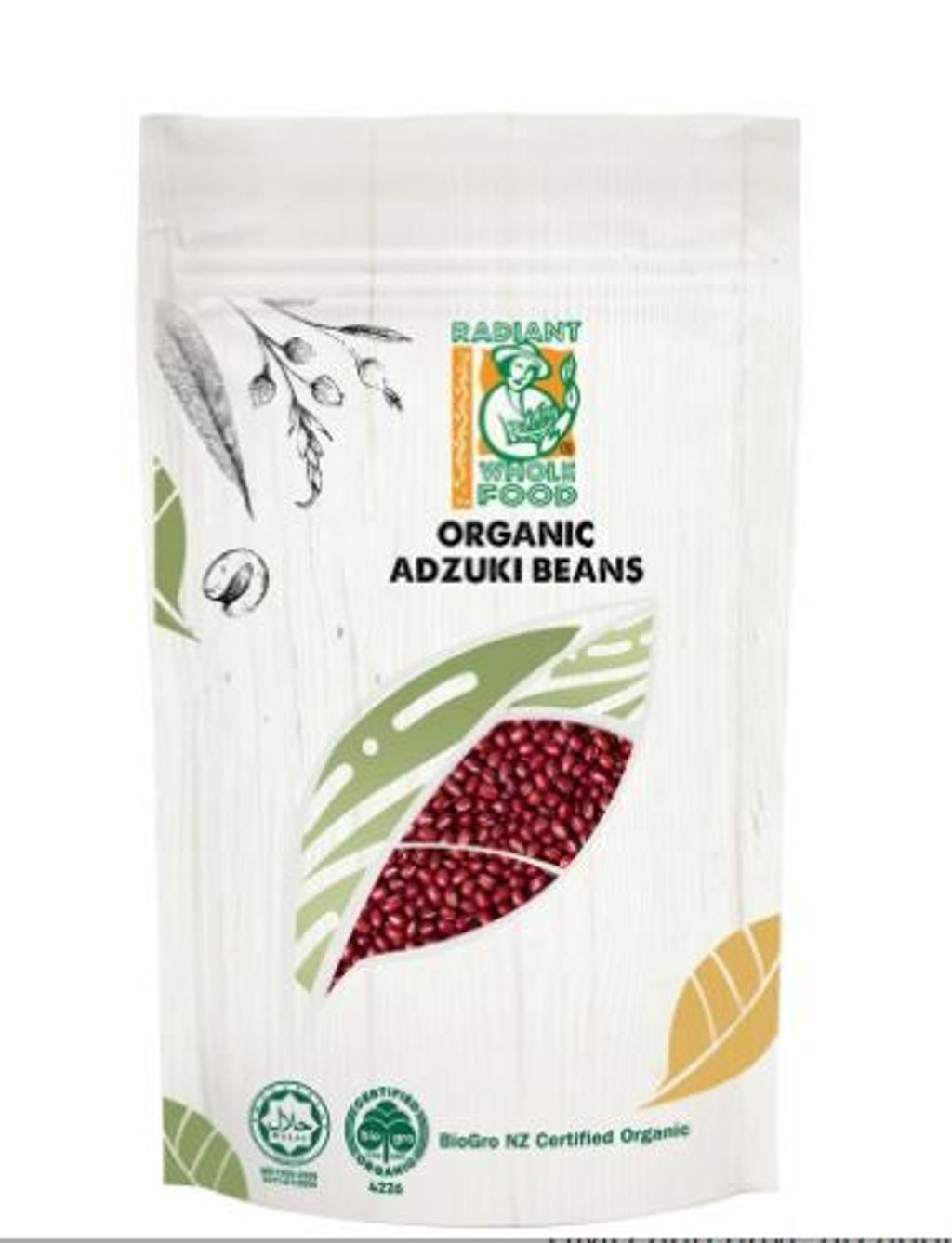 Radiant Organic Adzuki Beans 有机红豆 (500g)
Radiant Adzuki Beans has protein, complex carbohydrate and dietary fibre. They are non-GMO and have no added preservatives. Adzuki beans have a sweet nutty flavour and a natural savoury aroma. Adzuki beans originate in Asia, where they are found in sweet and savoury recipes. In Japanese cooking, adzuki beans are used to make red bean paste and traditional celebration dishes for New Years. Delicious in a variety of sweet or savoury dishes.
How to Use:
To cook adzuki beans, pre-soak in cold water for 1-2 hours. Drain and place beans in a pot of cold water. Bring to the boil, reduce to medium heat and simmer until tender – about 30-40 minutes. Do not add salt while cooking, as this can make the outer skins of legumes tough. Drain and use, or refrigerate for up to 2 days. Yummy cooked adzuki beans can be added to salads, warming soups and hotpots.
For delicious vegetarian burgers, combine lightly fork-mashed beans with grated veggies such as carrot and zucchini. Mix with the batter of besan flour, spices and cold water. A thinner batter can be used to make fritters. adzuki beans are often used in Asian cooking including stir-fries, curries and desserts.
In Japan, they are used to make a sweet red bean paste, "anko"; or combined with mochi rice in a dessert called "zenzai". Smashed beans are great in dips; mix with pureed beetroot, sumac spice or chilli. Versatile and convenient dried adzuki beans are a handy pantry standby.
---
Ingredients:
Adzuki beans
Preservative Free, Non-GMO
Storage:
Store in an airtight container in a cool, dry place, away from direct sunlight. Refrigeration recommended in warm climates.
Net Weight: 500g
Product of China