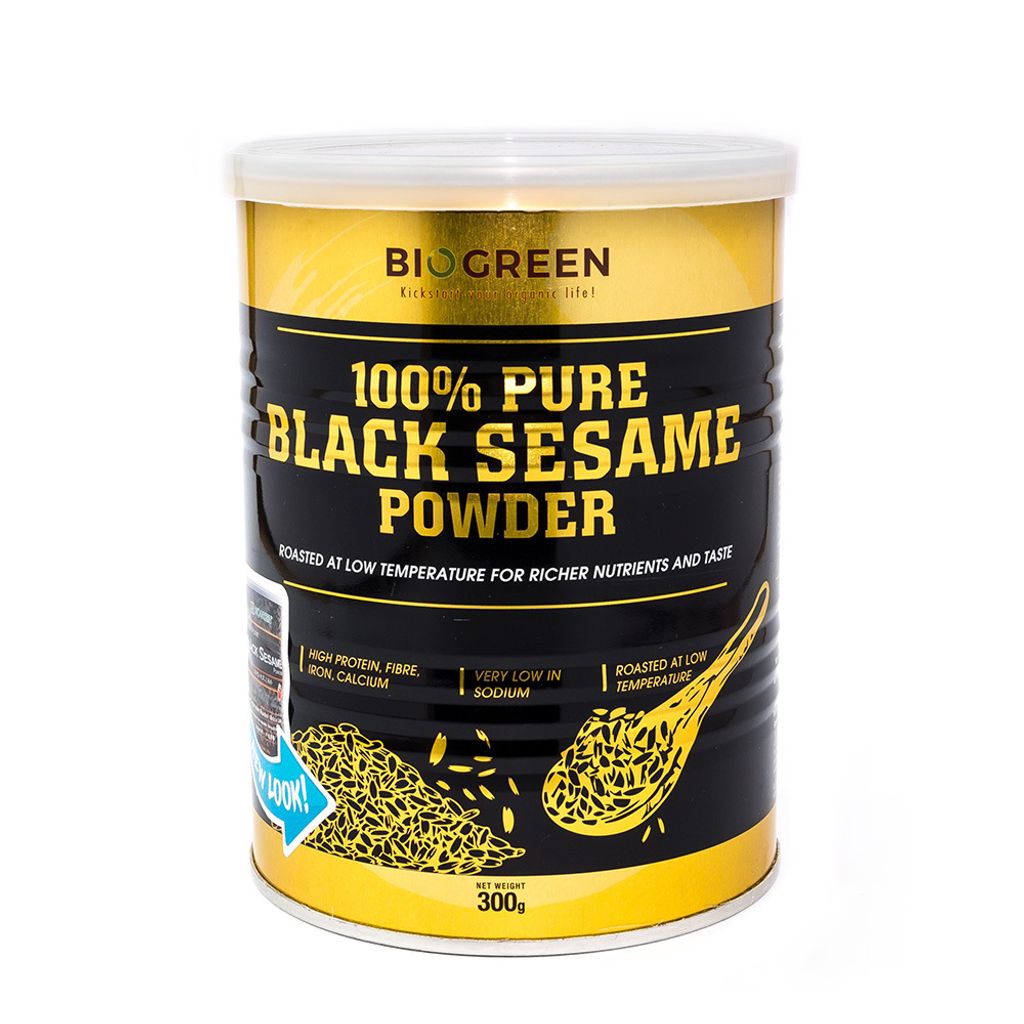 Bio-Green Pure Black Sesame Powder 纯黑芝麻粉 (300g)
BioGreen 100% Pure Black Sesame Powder is ground from premium, whole black sesame seeds and roasted at a low temperature to retain its nutrients, aroma and taste. Black sesame is rich in fibre, calcium, and iron, which are essential for healthy gut, bones, and blood circulation. Its sesamin and vitamin E antioxidants also support healthy ageing and blood cholesterol levels. Easy consumption is possible because this powder can be added to drinks, smoothies, salads, and even sprinkled over rice and main dishes.
---
Ingredients:
100% Pure Black Sesame Powder.