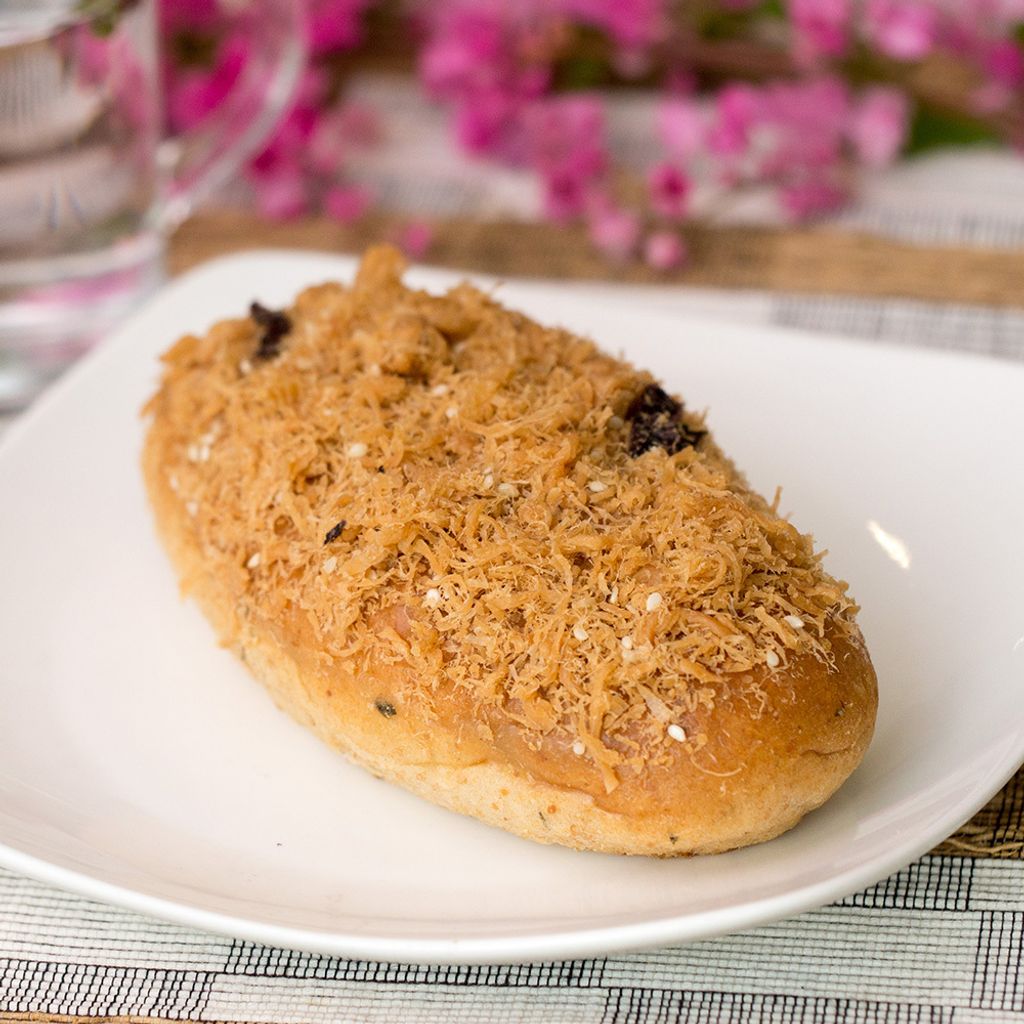 Vegan Floss Bun 纯素香松面包 (90g)
When Do Orders Close?
4PM every Sunday & Tuesday.

For orders made after the times mentioned above, delivery of your fresh items will be scheduled for the following week.
Meat floss lovers, we have not forgotten you! A soft, wholesome bun, topped with a generous amount of soy-meat floss over creamy cashew mayo – we couldn't ask for more! Creamy cashew mayo brings you nutrients important for energy production, brain health, immunity, and bone health. Soy-meat floss is a great substitute to ordinary meat floss, and delivers delicious flavour to your taste buds! So pick our Vegan Meat Floss Bun, and your shopping's done!
---
Ingredients:
Bread: Atta flour, whole-wheat flour, water, ground flaxseeds, brown sugar, olive oil, instant dry yeast, gluten flour, Himalayan rock salt
Filling: Soy-Meat floss, cashew mayo