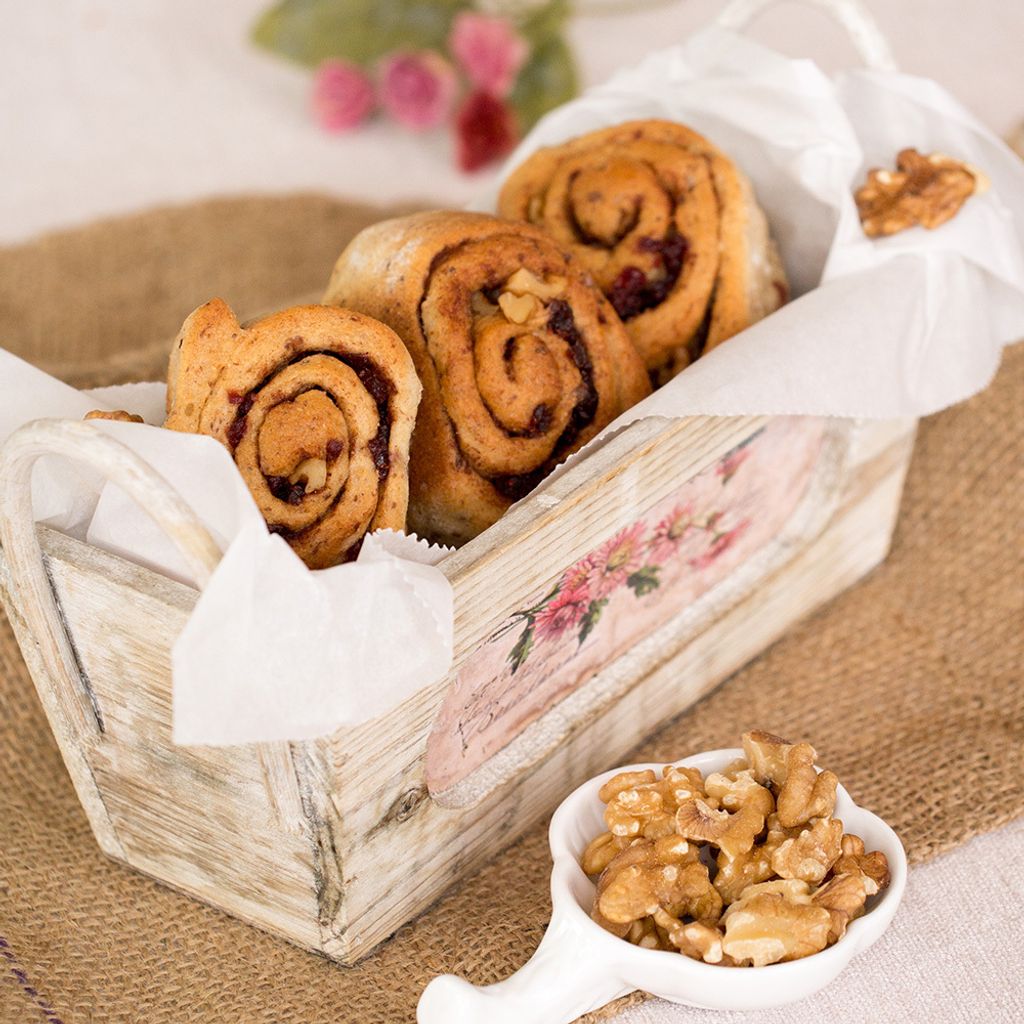 Cranberry Walnut Roll 蔓越莓核桃卷 (270g)
When Do Orders Close?
For Malacca and Negeri Sembilan: 4PM every Sunday.
For Kuala Lumpur and Selangor: 4PM every Monday.

For orders made after the times mentioned above, delivery of your fresh items will be scheduled for the following week.
Enfolded in this Cranberry Walnut Roll are zesty dried cranberries and crunchy walnut bits that help boost immunity, support brain function, keep your cells healthy and happy, and much more! Three individual rolls in one pack make for easy transportation and pleasing consumption! This Cranberry Walnut Roll will gratify your taste buds and satiate your heart and soul!
---
Ingredients:
Atta flour, whole-wheat flour, water, ground flaxseeds, brown sugar, grapeseed oil, instant dry yeast, gluten flour, Himalayan rock salt.
Cranberry, walnuts.