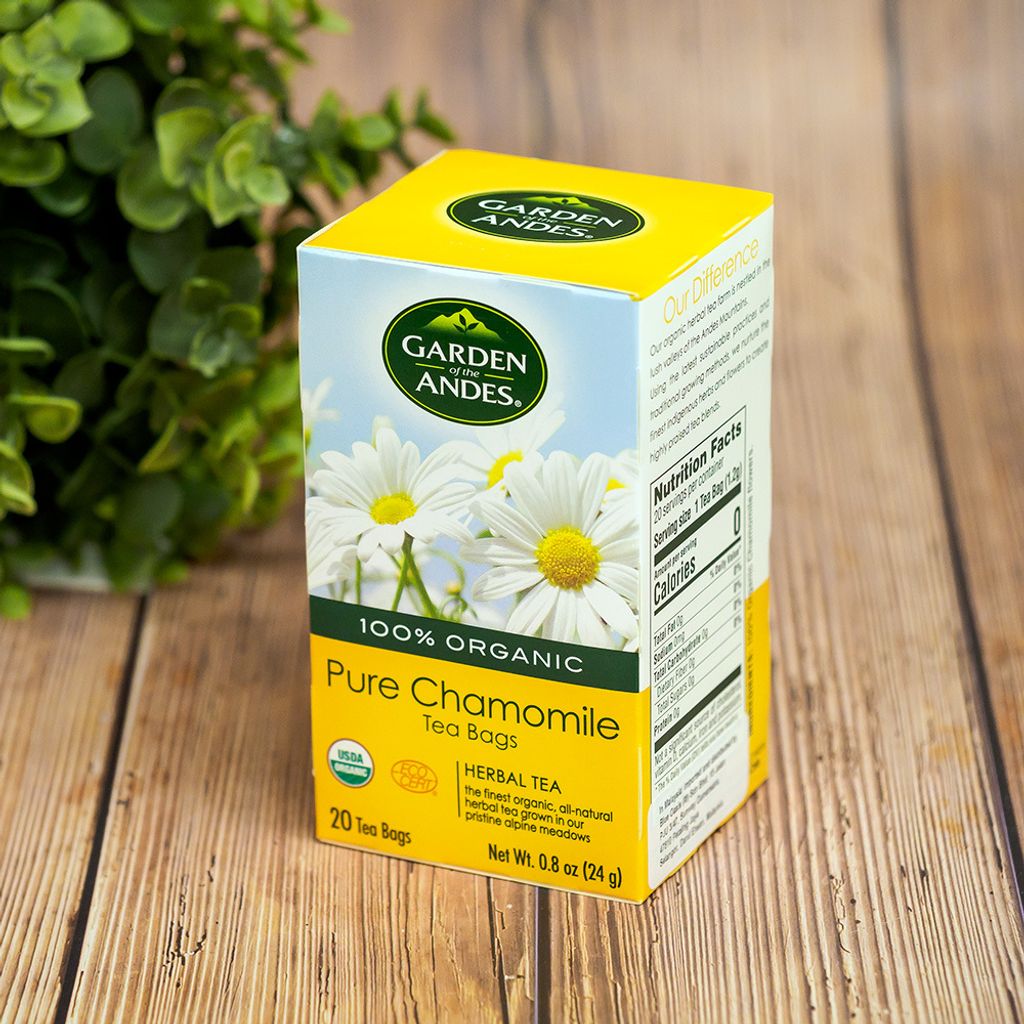 Organic Pure Chamomile Tea, 20 bags
100% Organic herbal infusion of chamomile flowers.
Contains 20 tea bags.
This chamomile which organically grown in the foothill of The Andes mountains has very pleasant aroma and flavour. It is a wonderful tea to calm and relax your chaotic mind.
Product Highlight
Relax and destress.
Quality
Made from chamomile that cultivated organically in the beautiful southern Andes.
The chamomile is harvested by hand to preserve the essence of the herbs.
Distinctive aroma of chamomile due to the diversified climate, soil condition, high altitude and the Andean quality of the water.
The herb teas are packed in double chamber teabags and each is protected with a paper envelope that guarantees the optimum freshness.
Every tea box and shipping carton are made of recycled paper.
Country of Origin
Chile
Ingredients
100% chamomile flowers (Chamomila recutita)