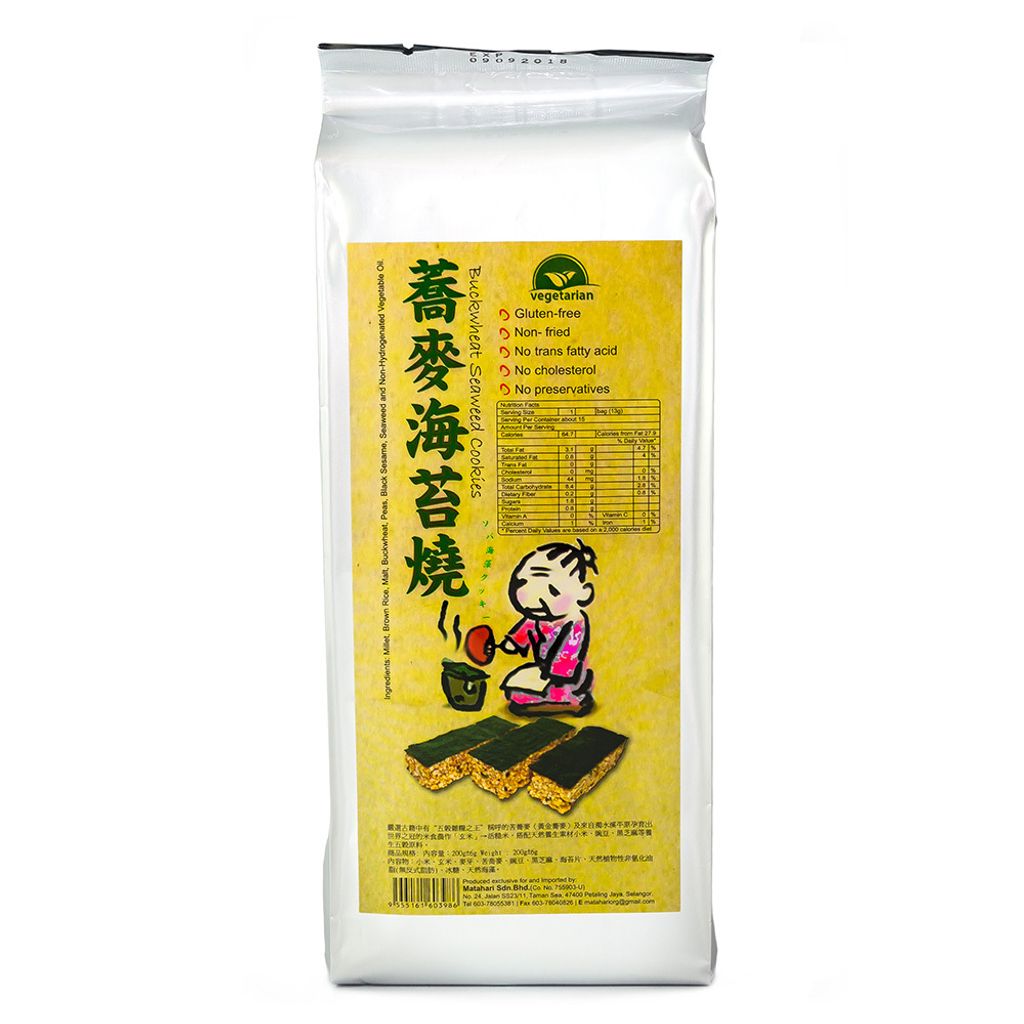 Buckwheat Seaweed Cookies 荞麦海苔烧 (200g)
If you're a vegetarian looking for healthy, tasty, savoury, and gluten-free finger food to nibble on, you've come to the right place! Non-fried, trans fat free, cholesterol-free, and without preservatives, these individually-packed Buckwheat Seaweed Cookies might be just what you're looking for! Crispy, tasty, and satisfying, it is suitable for young and old!
---
Ingredients:
Millet, Brown Rice, Malt, Buckwheat, Peas, Black Sesame, Seaweed, and Non-Hydrogenated Vegetable Oil.