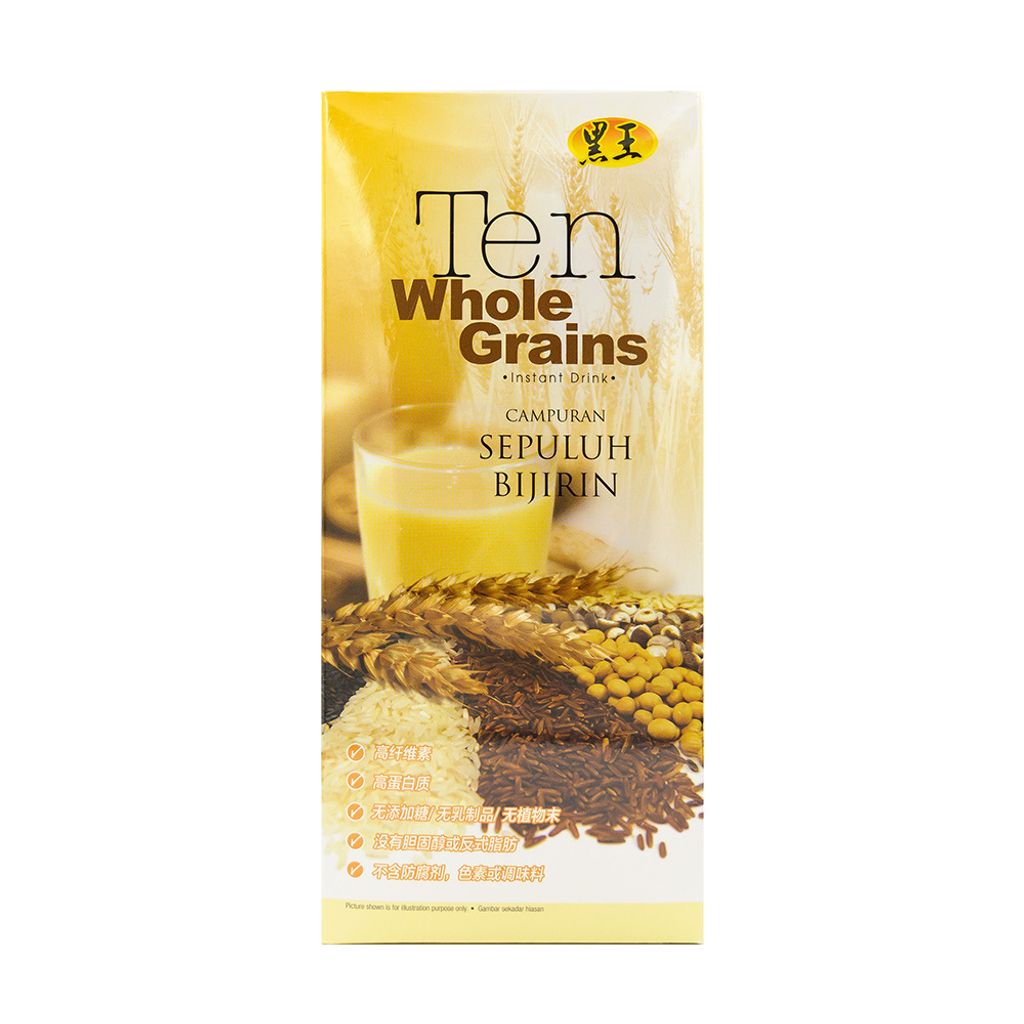 Hei Hwang Ten Whole Grains Drink 十全谷物粉 (450g)
High fibre and protein, this Ten Whole Grains instant drink adds a plus point to any diet. Without any added sugar, dairy products, or creamers, this drink is suitable for even vegans. Cholesterol and trans fat free, it can be safely and happily consumed by all who want to protect their heart health. No preservatives, colouring or flavouring ensures that you get the best of the best!
---
Ingredients:
Organic peeled soya powder, brown rice powder, cereal flakes, oats powder, black wheat powder, wheat fibre, organic peeled black soya powder, walnut powder, black fungus powder, black sesame powder.