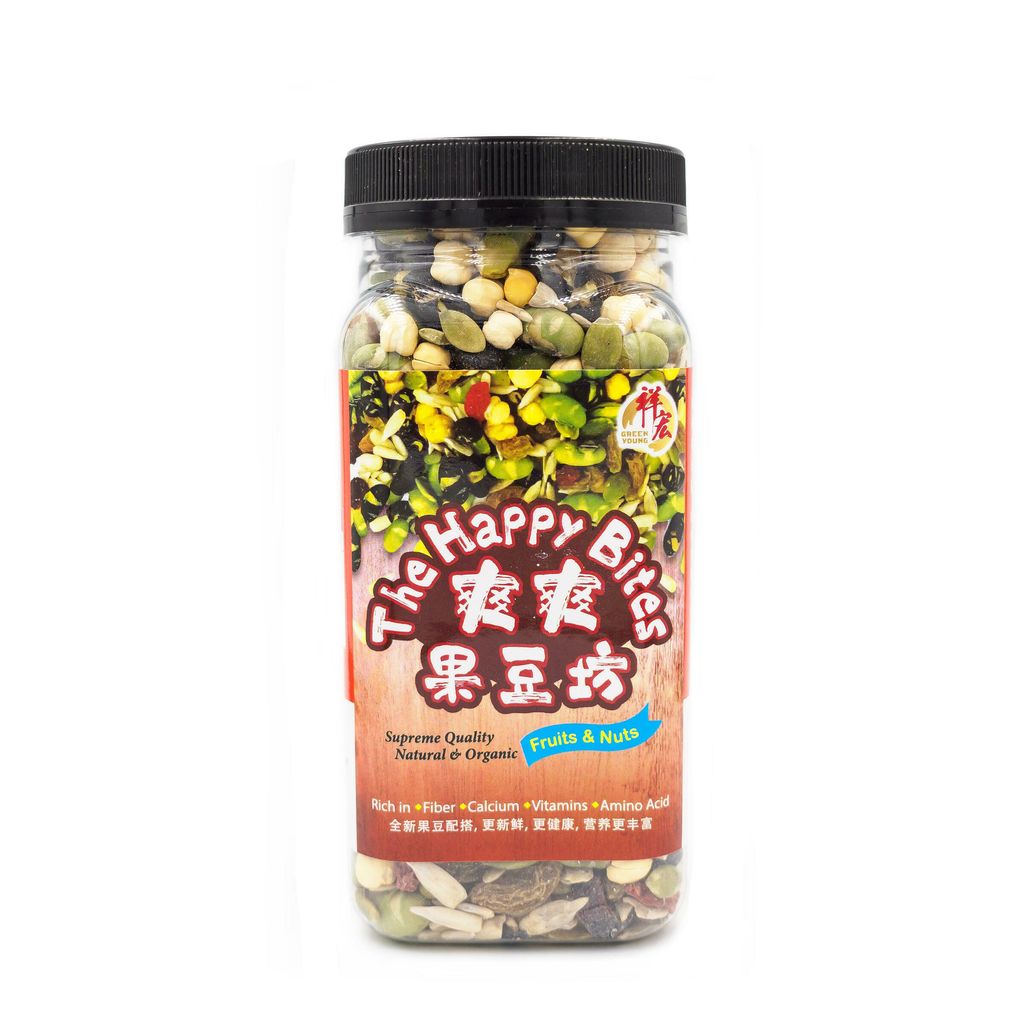 The Happy Bites 爽爽果豆坊 (260g)
Organic seeds, beans, and fruits are mixed together to produce these Happy Bites. Rich in vitamins and minerals, protein, and antioxidants, these Happy Bites will definitely supplement your body's needs and keep your cells and organs happy and healthy!
---
Ingredients:
Roasted Organic Pumpkin Seed, Roasted Organic Sunflower Seed, Organic Dried Raisin, Roasted Evergreen Bean, Roasted Egypt Chickpeas, Roasted Black Bean, Dried Cranberry, Dried Wolfberry.