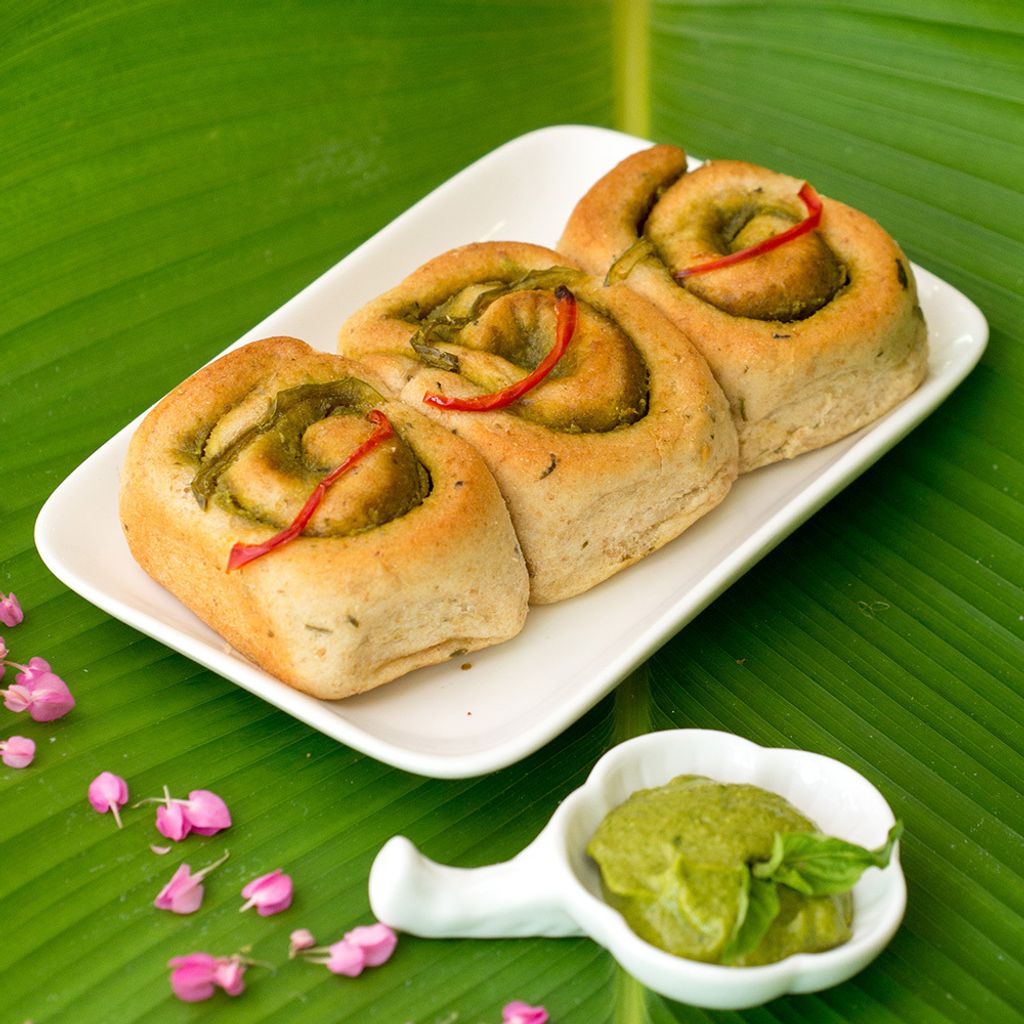 When Do Orders Close?
For Malacca and Negeri Sembilan: 4PM every Sunday.
For Kuala Lumpur and Selangor: 4PM every Monday.

For orders made after the times mentioned above, delivery of your fresh items will be scheduled for the following week.
Ciao! This is Pesto Roll, and it is delizioso! Though more commonly seen in pasta, pesto goes well with bread too! We used seeds and nuts to make this homemade pesto to ensure that it is low in calories, fat, and sodium. Pesto provides a good dose of protein, which we all need for strong bones, muscles, and healthy immune function. It is also high in Vitamin C, which is also important for cell health, collagen formation, and wound healing. We won't go on with the list of health benefits, but we can say that if you taste this Pesto Roll, you'll eat with gusto for sure!
---
Ingredients:
Atta flour, whole-wheat flour, water, ground flaxseeds, brown sugar, grapeseed oil, instant dry yeast, gluten flour, Himalayan rock salt.
Basil, cashew nuts, sunflower seeds, pumpkin seeds, nutritional yeast, Himalayan rock salt, olive oil.