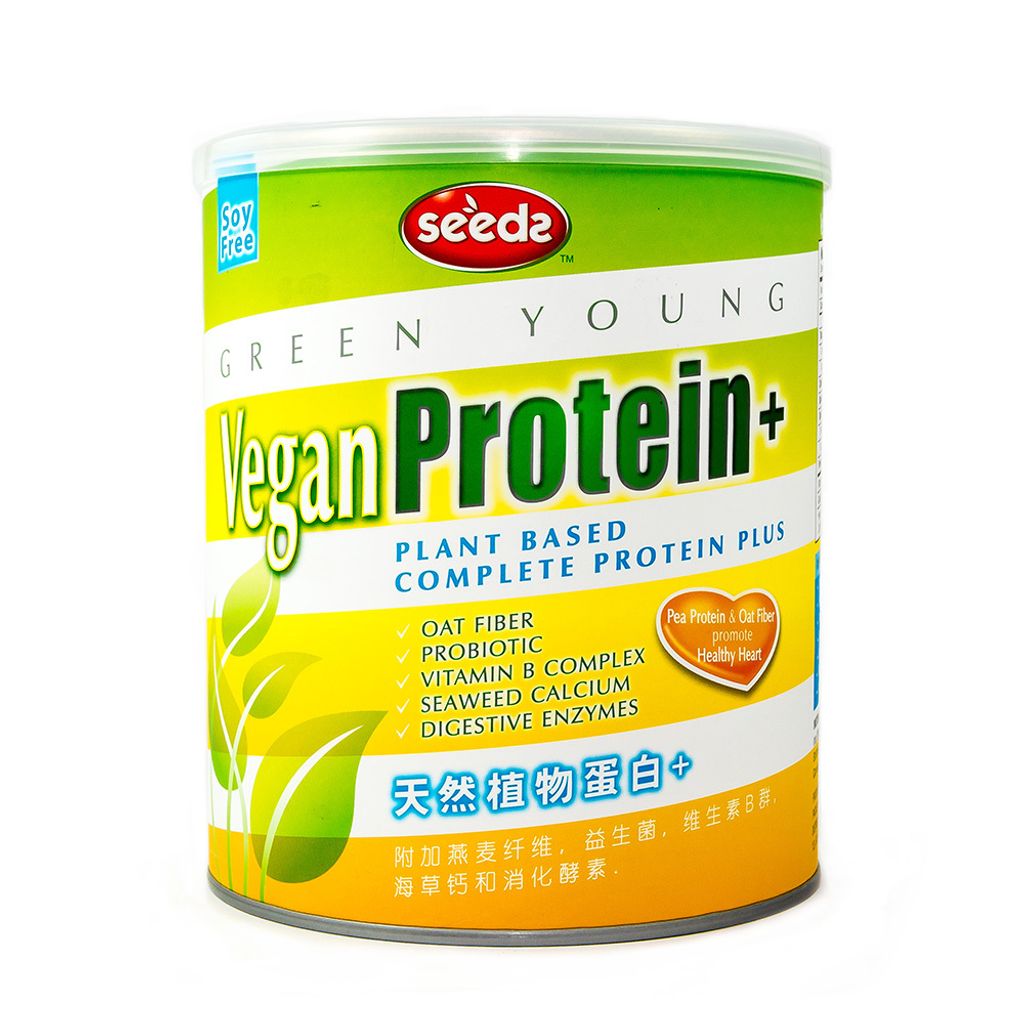 Green Young Vegan Protein 素食蛋白粉 (500g)
Some warning signs that you might lack protein include: Constant hunger and sugar craving, a clouded or blur mind, excessive hair-loss, feeling weak, and constantly getting sick. Green Young Vegan Protein Plus is a natural, plant-based protein for those who exclude meat and dairy from their diet. This product is highly soluble, easy to digest, hypoallergenic, and best of all, it tastes great!
Vegan Protein Plus supplies amino acids that our bodies cannot synthesise and can only obtain from food. It is formulated with high grade pea protein, rice protein, and vegetable protein, without extra fat, so you can confidently add it to your foods and drinks. Supplying as much protein as animal foods, Vegan Protein Plus is a sensible choice for health-conscious people as it doesn't contain unwanted saturated fats and cholesterols.