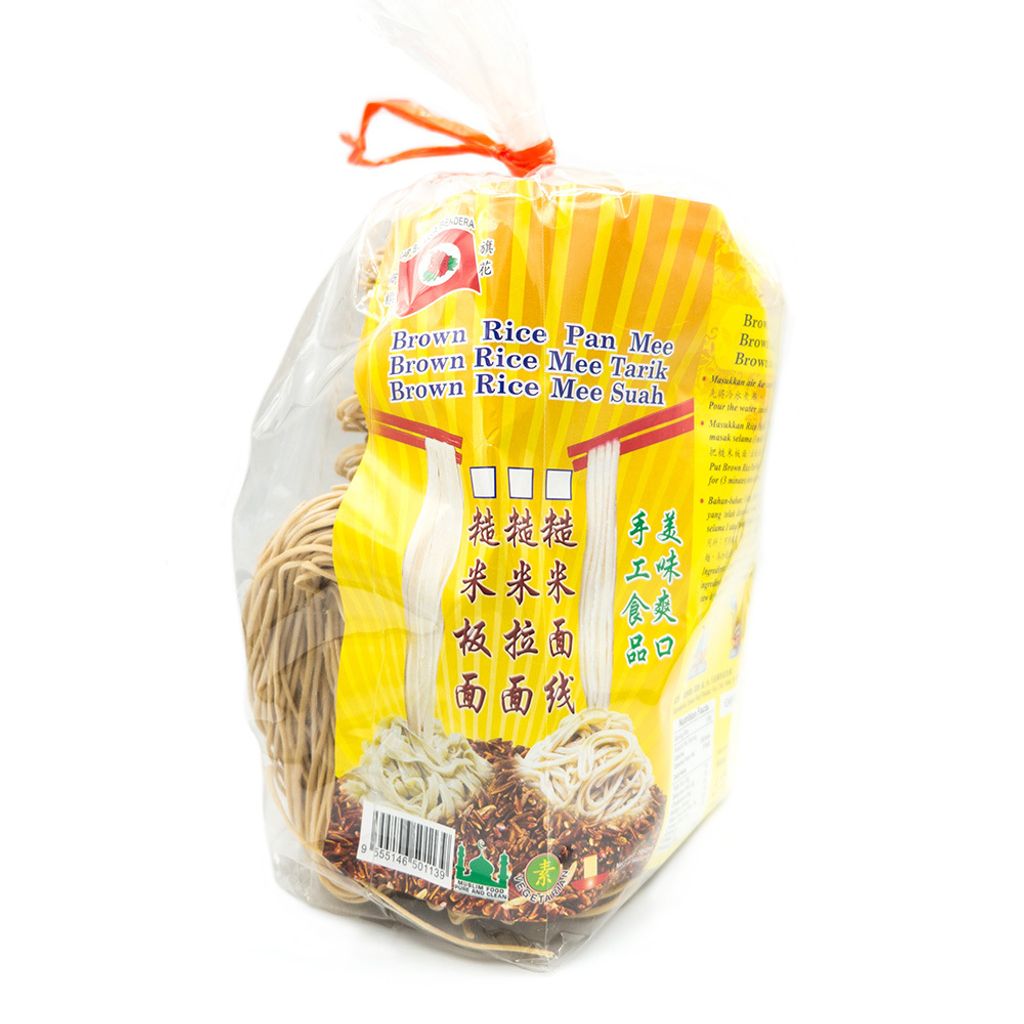 Brown Rice Mee Sua 糙米面线 (500g)
Rice has been a staple of the human diet for thousands of years, it has been used to make all sorts of dishes, breads, and noodles. Brown rice is used in the production of this mee sua, and this means that you get your dose of protein, dietary fibre, magnesium, and other nutrients. Health benefits such as reduced risk of stroke, better blood sugar control, and weight management accompany eating whole grain foods!
---
Ingredients:
Brown Rice Powder, Flour, Salt, Water.